FAQ
Do you have any Questions?
We will answer them!
Motivated to help you with any needs, our team of the Sheraton Berlin Grand Hotel Esplanade is pleased to answer all upcoming questions. Solving a problem or soothing your stay is our business. Please challenge us to make your stay a truly memorable experience.
ADDITIONAL QUESTIONS
If you do not find the answer to your question here, please don't hesitate to contact us.
T: +49 30 25478 0
E: info@sheratonberlinesplanade.com
CHECK-IN
We have a guaranteed check-in from 3:00 pm.
CHECK-OUT
Check-out till 12:00 am. For late check-out, please ask at the front desk.
BREAKFAST
Monday to Friday from 06:30 am to 10:30 am, Saturday and Sunday from 7:00 am to 12:00 noon in our restaurant Elements.
CHILDREN
Children under 12 years will stay free of charge in their parents' room.
EXTRA BEDS

An extra bed is mandatory in every room with two adults and one child aged 12 or more. We will charge 30.00 Euros per night.
SPA
The use of pool and fitness center is included in your daily room rate. Saunas are an additional 9.00 Euros per day. Pool and fitness areas are open from 6:30 am to 10:00 pm. The sauna area opens at 10:00 am.
PARKING
We provide 120 parking spaces in our underground garage for you. Costs are at 23.00 Euros per day and car or 3.50 Euros per hour and car. Valet parking is available.
SMOKING
Please note that the Sheraton Berlin Grand Hotel Esplanade is a non-smoking hotel. Smoking is allowed at or Plaza in front of the entrance.
CREDIT CARDS
We accept ec-cards, American Express, Visa, Mastercard/Eurocard and JCB
TRANSPORTATION
Cabs are available at the main entrance. Public transport is available next to the hotel.
ROOM SERVICE

We offer 24h room service.
CLUB LOUNGE

Our Club Lounge will be available in the beginning of 2016.
INTERNET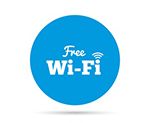 In the lobby and in all rooms, hotel guests can surf for free with up to 1 MBit/s. For external guests it is also possible to use the Internet in our lobby free of charge and without authentication for 1 hour. VPN connections are not possible however. The speed is up to 1 MBit/s.
Vouchers for faster WiFi can be purchsed at our reception (up to 8 MBit/s, including VPN). Voucher options: 3.95 Euros for 60 minutes, 9.95 Euros per day.
High-speed Internet access is available throughout the conference area at a charge.

DOGS
We are happy to welcome your dog at the Sheraton Berlin Grand Hotel Esplanade. The surcharge per day is 25.00 Euros. At our bar and the restaurants, dogs are not allowed.
CONCIERGE
Our concierge team is happy to assist you in all your needs. Just get in contact with them.
BUSINESS CENTER
We provide a business center for you next to the front desk.
CATERING SERVICE
We offer a full catering service. Please feel free to ask for assistance.
LAUNDRY SERVICES
Same day laundry service is available for a surcharge.